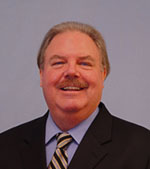 There is a good chance each of us has been deeply affected by the loss of a loved one from septic shock – I have. Each year it is estimated that over one million critically ill patients who are admitted to hospital Intensive Care Units (ICUs) become septic. Unfortunately, no effective therapy is currently available to treat these patients who often suffer for weeks before finally succumbing to this indiscriminate killer. We intend to change this unacceptable situation by providing the first truly effective therapy to treat the sepsis pathology.
Based upon our initial success in creating the first accurate diagnostic test capable of detecting the early onset of sepsis, DSX Therapeutics has discovered a breakthrough therapy to treat this life-threatening pathology. We have developed a powerful new weapon in the form of a targeted therapy that stops the downward progression of the sepsis death spiral. Our unique monoclonal antibody therapy, aSeptiMab™, if successful in the clinic, is expected to save tens-of-thousands if not hundreds-of-thousands of lives every year and to be one of the most successful therapeutic products ever developed.
We are now seeking to identify partners who have the same vision in developing aSeptiMab™ as a solution to this relentless and ever-growing deadly pathology. Let's move quickly together to stop this indiscriminate killer.
Sincerely,
Robert Webber, Ph.D.
President and CEO